Unleash the techonology of our secret weapon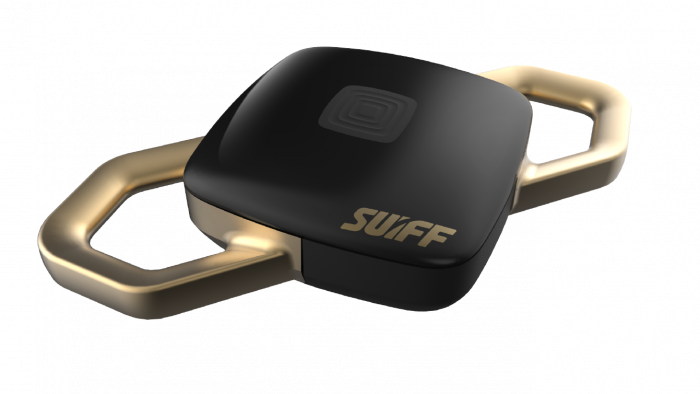 The SUIFF® sensor is an innovative and exclusive wireless sensor capable of recording the applied traction force in a wide variety of dynamic and static muscle training actions.
Choose the sensor model that best suits your needs. The S1 model is capable of measuring forces. traction of up to 100 kg, and the S2 model of up to 200 kg.
The exclusive SUIFF® PRO mobile App receives and processes the data sent by the sensor and presents it to the user in real time.
On/off button
Turn on - one click
Turn off - hold for three seconds
Attachment ends
Aluminium alloy. To attach the device to a wide variety of exercise machines in a fast and easy way.
Sensor weight an measurements
Our sensor weights 112 g (model S1) and 120 g (model S2) and is 136 millimeters long
Micro-USB connector
To charge battery with the USB cable (Male USB A - Male micro-USB B)
Bluetooth
Bluetooth connection to the SUIFF PRO app
Strength capacity
The sensor can measure forces up to 100 kilograms (S1) and 200 kilograms (S2).