Discover the new improvement in the SUIFF® PRO app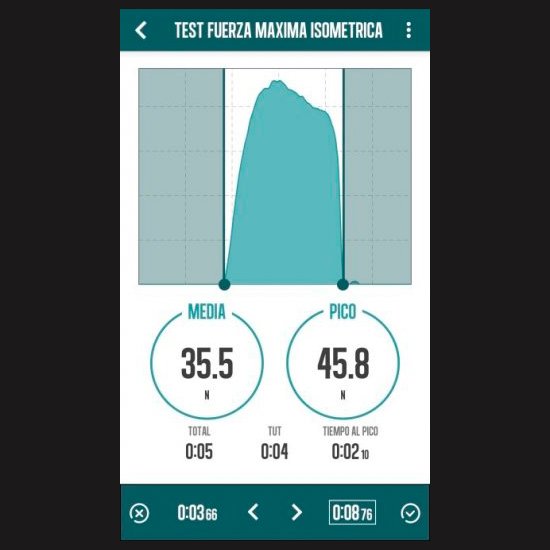 SUIFF® PRO is technological tool for Personal Trainers and Physiotherapists. Thanks to its exclusive wireless sensor and its mobile app professionals can perform tests of functional strength during dynamic and static actions, and use the force biofeedback training in a wide range of training machines.
The SUIFF® team keeps working hard to improve our products and services, so today we want to introduce you an important improvement of the tool "Edit graph" included in the SUIFF® PRO app.
During measurements you can use the tool called "Edit graph" to modify the start and end point of the record according to your criteria. This way you can eliminate the parts that you do not want to be taken into account in the results reports.
Well, with the latest update of the SUIFF® PRO app, you will be able to use the "Edit graph" tool from the "History" section to edit your records whenever and as often as you want.
In this way, if during the measurements you do not have time to edit your records, you can do it at any time you want, once you have finished and saved your sessions.
In the following video we show you how to do it:
https://www.youtube.com/watch?v=Y0kifIia8mk