CAN I IMPROVE MY IMMUNE SYSTEM WITH PHYSICAL EXERCISE?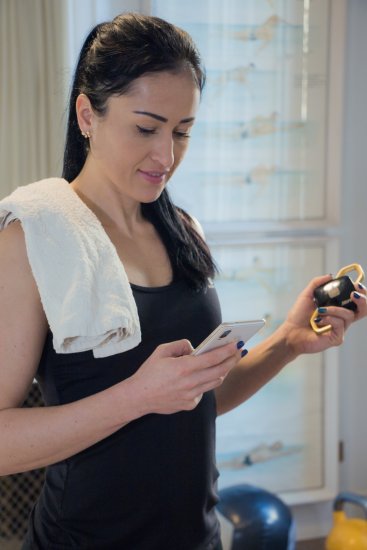 CAN I IMPROVE MY IMMUNE SYSTEM WITH PHYSICAL EXERCISE?
According to scientific studies conducted, it appears that moderate aerobic and muscular activity promotes the immune system. Not so the physical exercise of high intensity lasting over time.
According to HALL L.J.A. and Others (1) they speak that the mechanisms that make the immune system work decrease with aging, by two processes: it decreases the production of lymphocytes by decreasing bone mineral density and increasesr of oxidative stress of the cell with aging.
Do we already have the scientific reasons, but can we reverse them, do something to keep our body enjoying all this exercise of wonderful antibodies?
WELL YES!!
There are three factors that help us minimize the impact of aging and improve our immune system: health habits, with adequate diet, low stress level and a systematic practice of moderate physical exercise.
WE HAVE THE SOLUTION NOW WE ARE MISSING THE ACTION!!
We already see the importance of having healthy habits, perhaps the most difficult to maintain over time is that of physical exercise.
To maintain the habit of physical exercise, the first thing is to want, to have it as a priority in life and to put an irreplaceable schedule, or is mandatory. The second thing is to do an activity that you like and at the same time that helps you to find yourself better, and the third great incentive is to have someone to help you, your partner, a friend, a gym, a coach/personal, whatever makes you be regular in your exercise. As a cherry, don't forget to give yourself a gift-incentive if you comply with your regularity.
From SUIFF, we promote muscle exercise because it is essential for a good physical condition and will help you toimprove your exercise of antibodies,according to scientificstudies. You can perform any session with which we guide you, and with an elastic band of a moderate level you will get good results to strengthen your immune system,combining it with an aerobics exercise such as an aerobics or zumba session, walking fast, running at moderate pace or cycling.
Action!
HALL L.J.A.; OCHOA M.P.Y.; DANTAS M.E.H.; BOTELHO T.A.M.& ALARCON M.E.J. The Influence of Aerobic Exercise on the Immune System on the Elderly.. Hum.,12(1):59-63,2011.
Related posts
Categories
Tags
#prensa
,
#medios
,
#comunicación
,
#womenshealth
,
#race
,
#injuries
,
#ecologic pasta
,
#pasta
,
#proteines
,
#minerals
,
#energy
,
#blog
,
#sport
,
#entrepreneurship
,
#start-up
,
#sport meter
,
#sports tracker
,
#training force for runners
,
#training force for long distance running
,
#correct funcional training
,
#online training
,
#improve performance
,
#tonification
,
#care your body
,
#control your weight in holidays
,
#estar en forma
,
#training at home